The Berlinische Galerie archive's collection of fashion photos, clothing and accessories and also its works of art with and about fashion were taken as the jumping-off point for research by a 456 grade class on fashion, clothing, history, society and sustainability.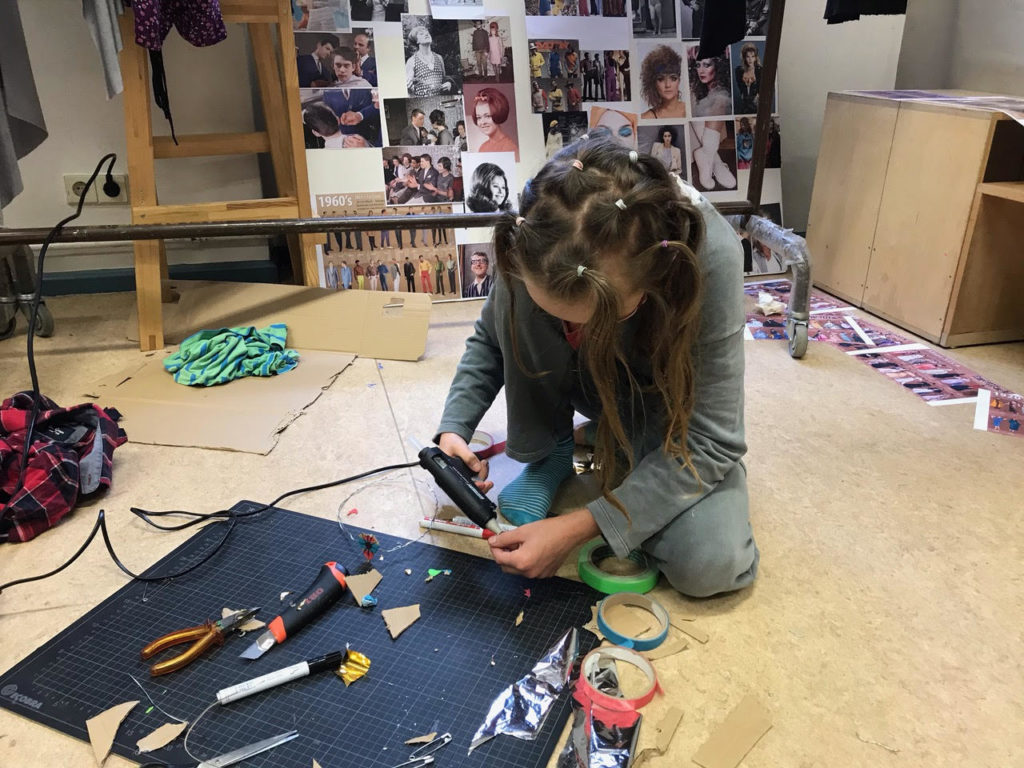 Design drafts were created in a five-day workshop and presented in a fashion show. The designs were then staged photographically. The photos are on permanent exhibition in the Nürtingen elementary school.
Parallel to the artistic-educational fashion project, the SILHOUETTE catalogue was designed by Moritz Scheffer (Schattenmuseum Youth Committee).
The curator Marcelo Rezende was invited to write an introductory text on the fashion designs created by the students for the catalogue.
The fashion project took place in May 2021 with the students Ritta, Enna, Pawel, Nilcan, Gustav, Bella, Milena, Lula, Noel, Emir, Lamia, Rüstem, Zümra, Hafsa, Semih and Emilia from class 456D, their teachers Claudia Merz and Isolde Binsteiner, as well as the artists Anja Scheffer and Daria Kornysheva with their creative assistant Zahraa Abdul-Hamid.
All designs were designed and produced by the students from recycled material in a 5-day workshop. Zahraa Abdul-Hamid (Schattenmuseum Youth Committee) staged the photos of the models in collaboration with the artists Daria Kornysheva and Anja Scheffer.
We thank our sponsors: