"Hey Siri! What is a curator?" is a test lab investigating creative freedom between museum and school. For a month, 50 children and young people examined the Berlinische Galerie from their perspective, coming to terms creatively with the collection of the Berlinische Galerie via the questions, " What would my museum look like?", "What would I exhibit, how and for whom?" and "How can I approach a work of art in a fun way?"
As part of this field of experimentation, they designed installations, texts, museum models, videos and performances referring to the collection of the Berlinische Galerie which were implemented and enacted both there and in the school: as an interactive exhibition in which the processes and artistic treatments were brought together.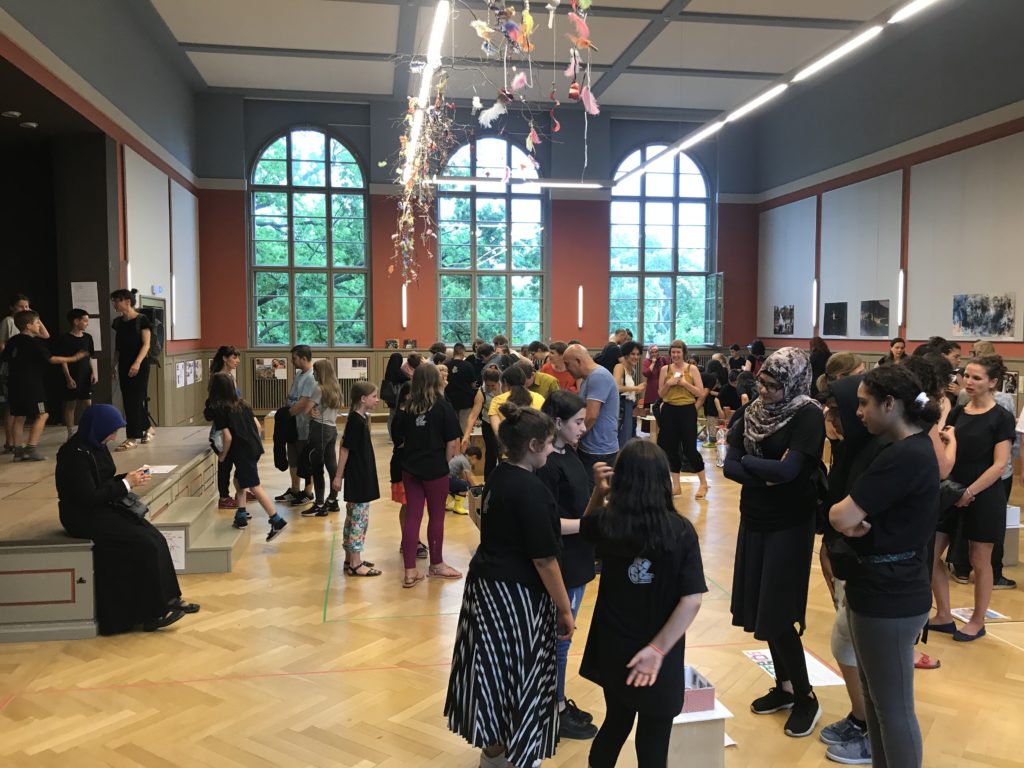 Eight museum designs from the perspective of children and young people meet a multitude of experiments concerning the artistic approach to pieces. The experiments were summarized in the SIRIBOX.
In August 2019, the Schattenmuseum Youth Committee and sideviews were invited to exhibit the SIRIBOX experiments in the Berlinische Galerie. The exhibition opened in December 2019. At the finissage of the exhibition, those interested could receive one of forty SIRIBOXES in exchange for an idea.
In 2020, the education department of the Berlin Biennale developed a toolkit for its mediation in a workshop with the Schattenmuseum Youth Committee, based on the SIRIBOX. Applications for the SIRIBOX are still being accepted: the best ideas on how to use the SIRIBOX are selected by the Schattenmuseum Youth Committee.
Examples / Owners of the SIRIBOX